Our certificates protect your personal data including passwords, credit cards and identity information.
Compatible with all popular browsers. Designed with cutting-edge technology. Trusted above many of the more expensive options on the market. Sectigo Comodo SSL certificates feature high strength 2048-bit digital signatures, immediate online issuance, and unlimited server licenses. A quick, cost-efficient, and effective solution to secure online transactions, Comodo SSL certificates show your customers you're employing the best-of-breed security measures to keep their transactions and information safe.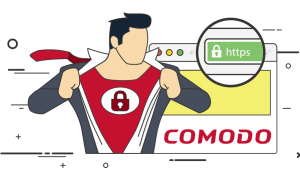 A Comodo SSL Certificate is the quickest and most cost-effective way for an online business to protect customer transactions. Apart from their low cost, each certificate also comes with a great value-added package, which makes them perfect for small to medium-size businesses. Choosing Comodo SSL means your site will enjoy the highest security levels and you'll also receive additional tools that will win customer trust and increase sales conversions. For example, Comodo's unique 'point-to-verify' technology shows real-time verification of your business credentials and our warranty whenever a visitor hovers their mouse cursor over the seal. 2048 bit signatures and up to 256 encryption with the highest possible levels of security for your customers. Comodo's root certificates are embedded in all major browsers and devices and are trusted by 99.9% of the Internet population. Our Certificates will secure your site or server with full 128/256 bit encryption, dedicated customer support and up to $1,750,000 Warranty.
MORE BUSINESSES TRUST GEOTRUST TO SECURE THEIR TRANSACTIONS ONLINE.
Customers gain confidence with the Green Address Bar.
Give your customers the confidence to make their purchases online with EV SSL Certificates. Extended Validation triggers the display of the green address bar in high-security browsers.
Easy and reliable way to establish trust online.
Display the name of the organization that owns the SSL Certificate and the name of the Certificate Authority that issued it.
The transaction is encrypted and the organization has been.
authenticated according to the most rigorous industry standard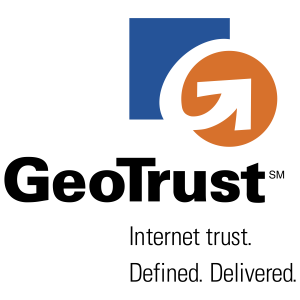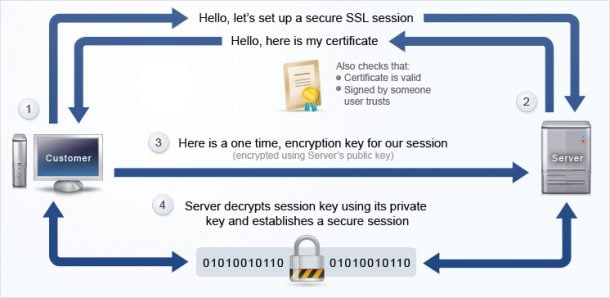 GEOTRUST WEB SITE ANTI-MALWARE SCAN.
Today 80% of consumers want to be sure their online experiences are safe, making it critical to protect your site from malware. Malware on your site can also get you blacklisted in search engines, impacting your business and website traffic. GeoTrust Website Anti-Malware Scan checks your pages daily for malicious code and malware on your website. You receive instant, detailed reports when malware is found so you can clean up fast.