Discover the Best Windows Hosting with MyHostZone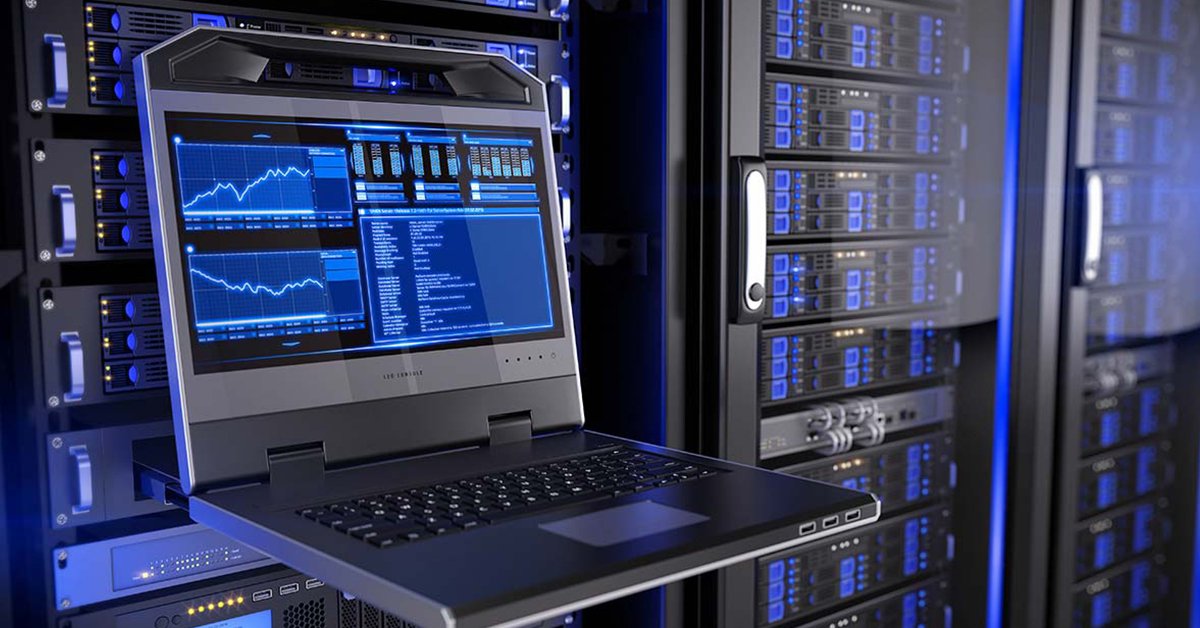 When it comes to providing quality web hosting, a solid foundation is essential for every successful website. Whether you're managing a high-traffic eCommerce store, launching a new online enterprise, or simply running a personal blog, your hosting service plays a critical role in determining the performance of your online presence. Today, we'll explore why MyHostZone is emerging as the best Windows hosting provider in the industry.
Before we dive into why MyHostZone stands out as the best Windows hosting provider, it's important to understand why Windows hosting might be the perfect fit for you. Windows hosting is ideal for websites that rely on Microsoft technologies such as ASP.NET, MS Access, MSSQL, or the .NET framework. If you plan on integrating these technologies into your web projects, you'll definitely want a Windows-based hosting environment.
MyHostZone - The Best Windows Hosting Provider
MyHostZone outperforms other Windows hosting providers for several key reasons:
1. Unparalleled Performance 
MyHostZone ensures that your website runs smoothly with premium performance. This is thanks to their top-tier servers that utilize the latest technologies and SSD storage. The result? Lightning-fast loading times that keeps your users satisfied and boosts your SEO rankings.
2. Robust Security 
When it comes to security, MyHostZone is a top performer. They provide enhanced security features, such as advanced firewalls, anti-malware software, and SSL certificates. Additionally, MyHostZone's best Windows hosting services come with automated backups, securing your website's data and ensuring peace of mind.
3. Superb Customer Support 
MyHostZone understands the importance of reliable customer support. They offer 24/7 assistance through various channels such as email, live chat, and phone calls. Their team of experts is always ready to help you navigate any technical issues or answer any questions about your hosting plan.
4. Scalability 
As your online presence grows, so will your hosting needs. MyHostZone's best Windows hosting solutions offer scalability that adjusts to your changing requirements. Whether you need more storage space, additional bandwidth, or more advanced features, MyHostZone makes the scaling process seamless and straightforward.
5. Cost-Effectiveness 
Despite offering premium features, MyHostZone ensures their best Windows hosting solutions remain affordable. They offer various pricing plans tailored to different needs, whether you're a small startup or a large enterprise. This cost-effectiveness makes them a go-to choice for businesses of all sizes.
6. Easy-to-use Interface
Finally, MyHostZone's user-friendly interface makes managing your hosting environment a breeze. Their control panel is easy to navigate, simplifying tasks such as domain management, email setup, and database administration. They also offer one-click installations for popular content management systems like WordPress, making the setup process as easy as possible.
Why MyHostZone Stands Above the Rest
While many hosting providers offer Windows-based hosting, few can match the complete package that MyHostZone provides. Let's explore more reasons why MyHostZone is the best Windows hosting provider.
7. Comprehensive Migration Assistance
Switching hosting providers can be a daunting process. However, with MyHostZone, you're not alone. Their team offers comprehensive migration assistance, ensuring that your website's transition is smooth and hassle-free. They handle all the technical aspects of moving your site to their servers, minimizing downtime and ensuring your website is up and running quickly.
8. Developer Friendly
MyHostZone's best Windows hosting service isn't just great for business owners – it's also designed with developers in mind. They offer a host of powerful tools that developers love, including remote IIS management, Git integration, and support for various versions of ASP.NET and PHP. This makes it easy to develop and deploy applications quickly and efficiently.
9. Environmentally Conscious
In today's world, being environmentally conscious is more important than ever. MyHostZone is proud to be a green hosting provider, taking significant steps to minimize their carbon footprint. They utilize energy-efficient servers and encourage green practices in their data centers, making them a responsible choice for environmentally conscious businesses.
10. Guaranteed Uptime
Every second of downtime can cost your business. That's why MyHostZone guarantees 99.9% uptime. Their robust infrastructure and use of redundant systems ensure that your website remains accessible round the clock. You can trust MyHostZone to keep your website online when it matters most.
11. Value-added Services
In addition to their stellar hosting services, MyHostZone offers a range of value-added services. These include domain registration services, email hosting, SSL certificates, and much more. With MyHostZone, you can consolidate all your web services under one roof, simplifying your web management process.
In summary, MyHostZone's best Windows hosting service is a comprehensive solution that meets the diverse needs of modern businesses. From stellar performance and robust security to exceptional customer support, scalability, user-friendly management, and more, they offer everything you need to host your website with confidence. With MyHostZone, you can rest assured that your online presence is in good hands. Their commitment to quality and customer satisfaction sets them apart as the go-to choice for Windows hosting.
Extending Your Digital Footprint with MyHostZone
Building on their reputation as the best Windows hosting provider, MyHostZone continues to innovate, constantly adding new features and services that enhance the user experience. Here are additional benefits of choosing MyHostZone for your hosting needs.
12. Advanced Analytics and SEO Tools
Understanding your website's performance is vital to its success. MyHostZone provides you with advanced analytics tools that allow you to track and analyze your website's performance. This helps you identify opportunities for improvement and growth. Additionally, their SEO tools aid in optimizing your site to rank better in search engines, driving more organic traffic to your site.
13. Regular Updates and Patches
Cybersecurity threats evolve continually, making regular updates and patches a necessity. MyHostZone understands this and ensures that all their servers and software are up-to-date with the latest security patches. Their proactive approach to security keeps your site protected against the latest threats.
14. Wide Range of Compatible Applications
MyHostZone's Windows hosting plans offer a wide range of compatible applications. Whether you need content management systems like WordPress or Joomla, or eCommerce platforms like Magento, MyHostZone has you covered. Their one-click installers simplify the installation process, making it easy to get your favorite applications up and running.
15. Disaster Recovery
In the unlikely event of a disaster, you can rest assured that your data is safe with MyHostZone. Their disaster recovery plan includes regular backups and robust recovery processes to restore your site quickly and minimize downtime.
16. Transparent Pricing
With MyHostZone, what you see is what you get. There are no hidden fees or surprise charges. Their transparent pricing ensures you know exactly what you're paying for. Plus, they offer a variety of plans to suit different budgets and needs, making them a cost-effective solution for businesses of all sizes.
In conclusion, if you're looking for the best Windows hosting provider that combines performance, security, exceptional customer support, scalability, cost-effectiveness, and user-friendly management, look no further than MyHostZone. With their commitment to quality and service, you can rest assured that your website's hosting needs are in capable hands.