Best Linux Hosting Services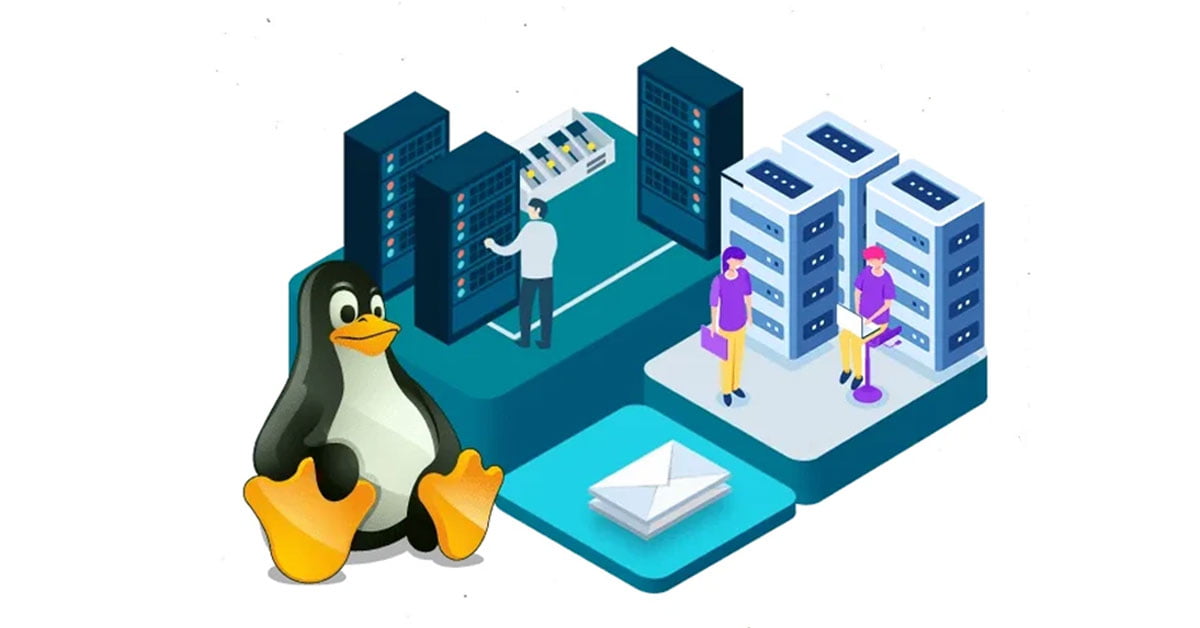 Welcome to the HostZone blog, where we bring you the most recent and insightful information from the world of hosting services. In today's post, we're taking a deep dive into the dynamic world of Linux hosting. Known for its incredible flexibility, security, and reliability, Linux hosting has emerged as a favourite choice for businesses and individuals alike. Whether you're a seasoned tech professional or just starting your online journey, you'll find our guide to the "Best Linux Hosting Services" invaluable.
We'll walk you through the ins and outs of Linux hosting, explaining why it's a great choice for various businesses, and most importantly, why HostZone stands out among the competition. From performance and affordability to user-friendly features and stellar support, we'll unravel the reasons why HostZone's Linux hosting services are top-rated in the market. So, buckle up as we embark on this journey to equip you with the knowledge you need to make an informed decision about your hosting needs.
So, what exactly is Linux hosting? Linux hosting is a type of web hosting that uses the open-source Linux operating system on its servers. It's widely known for its robust security, excellent performance, and a high degree of customization, making it a popular choice among developers and businesses. Notably, it supports a variety of scripts, including PHP, Perl, Ruby, and Python, among others. When we talk about the "Best Linux Hosting Services," we're talking about services that leverage these Linux strengths to deliver top-notch, reliable, and cost-effective solutions for your website needs.
At HostZone, we pride ourselves on offering some of the Best Linux Hosting Services in the industry. Our Linux hosting packages are carefully designed to meet the diverse needs of businesses, regardless of their size or sector. We offer unparalleled uptime, lightning-fast loading speeds, and a flexible environment that makes it easy to upgrade or downgrade your plan as your needs change.
But what really sets HostZone apart is our unrelenting commitment to customer satisfaction. From our seamless signup process and intuitive control panel to our 24/7 customer support, we make it our mission to ensure your Linux hosting experience is nothing short of exceptional.
In short, with HostZone's Best Linux Hosting Services, you're not just getting a hosting solution. You're investing in a partner dedicated to helping your online presence thrive. Stay tuned as we delve deeper into what makes HostZone's Linux hosting stand out in our upcoming posts.
Best Linux Hosting Services
In a digital landscape brimming with countless hosting options, finding the Best Linux Hosting Services can seem like an overwhelming task. However, if you're looking for a hosting service that combines superior performance, impeccable security, and exceptional support, look no further than MyHostZone.
MyHostZone is dedicated to providing the Best Linux Hosting Services in the industry. Our hosting services run on robust Linux servers that boast unparalleled uptime, superior speed, and unbeatable reliability. Linux, being an open-source platform, gives us the flexibility to customize hosting packages that fit perfectly into your business needs. Whether you're running a blog, e-commerce site, or a complex web application, we've got you covered.
One of the significant advantages of choosing MyHostZone's Linux Hosting Services is its adaptability to various programming languages like PHP, Perl, and Python. This means you get the flexibility to create and manage a website that aligns with your vision without worrying about compatibility issues.
Beyond our technologically advanced servers, what truly makes us a provider of the Best Linux Hosting Services is our unyielding dedication to customer service. At MyHostZone, we believe in going above and beyond for our clients. Our expert support team is available 24/7, ready to assist you with any queries or issues you may encounter. Furthermore, our intuitive control panel makes it easy for you to manage your website, even if you're not technically inclined.
Why choose MyHostZone Hosting?
As you set out to establish your digital footprint, choosing the right hosting partner can make all the difference. You might be wondering, "Why choose MyHostZone hosting?" Especially when there are several options out there vying for the title of the Best Linux Hosting Services.
The answer lies in our commitment to deliver not just a service, but a holistic hosting solution tailored to your specific needs. At MyHostZone, we understand that every website has unique demands, and we've developed our Linux hosting packages with this in mind.
Our reputation as one of the Best Linux Hosting Services is a result of our emphasis on key factors such as security, reliability, flexibility, and customer support. We offer a highly secure hosting environment, safeguarding your website from potential threats with our advanced security measures. We also assure reliable hosting with an impressive uptime, ensuring your website remains accessible to your audience at all times.
Flexibility is another reason to choose MyHostZone hosting. Our Linux servers support a range of programming languages including PHP, Perl, Python, and many others, offering you the freedom to design your website just the way you envision it.
However, what truly sets us apart in the race for the Best Linux Hosting Services is our customer support. Our highly trained and dedicated support team is available round the clock to help resolve any issues you may encounter. We also offer a user-friendly control panel, making website management a breeze, even for those with little to no technical background.
So, why choose MyHostZone hosting? Because with us, you're not just choosing a hosting service. You're choosing a partner committed to helping your online presence grow and thrive. Choose MyHostZone for the Best Linux Hosting Services and let's embark on this digital journey together.
In conclusion, the Best Linux Hosting Services are not just about excellent server performance; they're about offering a complete package that supports your online journey in every possible way. With MyHostZone, you don't just get a hosting provider – you get a hosting partner committed to your online success. Stay tuned as we continue to explore the myriad ways in which MyHostZone's Linux Hosting can elevate your online presence.